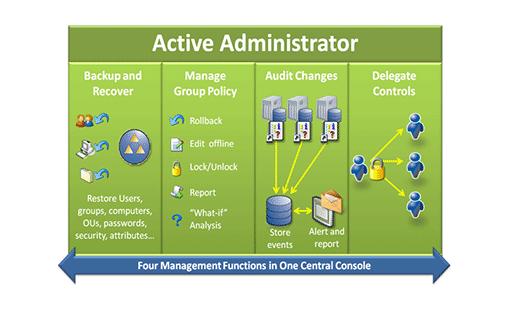 Active Administrator

Complete Active Directory management that increases security and productivity with ease

Active Administrator is a complete and integrated Microsoft® Active Directory® management software solution that fills the administration gaps native tools leave behind. From a single console, the solution addresses the most important areas of Active Directory including security and delegation, auditing and alerting, backup and recovery, Group Policy, health and replication, and accounts and configurations. Active Administrator makes it easier and faster than native tools to meet auditing requirements, tighten security, maintain business continuity and increase IT efficiency.