Quest Software -> Virtual desktops management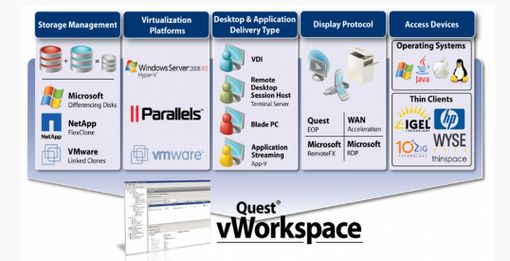 vWorkspace

vWorkspace simplifies the deployment & management of virtual desktops

vWorkspace™ lets you deploy a blended model of VDI and terminal server technology – pairing appropriately with your users' unique needs while reducing your average cost per virtual desktop. vWorkspace Hyper-V Catalyst Components enable you to achieve faster provisioning and significant storage savings. Add to that precise load balancing and integrated user-experience monitoring and you get the best performance regardless of the device or platform.


Loe lisa ...
HINNAPÄRING
KONTAKT MÜÜJAGA




Uuemat informatsiooni meie partnerite, toodete, seminaride kohta leiate [siin]
Software Engineering Center OÜ, Rannaniidu 12,
13516 Tallinn, Estonia, Tel. +372 5014734

| | | | |
| --- | --- | --- | --- |
| | | | Quest Software lahendused |